I make really good WordPress websites. Every single day.
Do you need a WordPress website that will work seamlessly? If yes, then you are in right place. You can stop searching for average freelance web designers and scroll down to see why I'm a web designer that you need.
WordPress website is not a black magic! I invite you to an interactive website creation. My unique web design process where you will learn everything what's necessary to work with your website. I know it's hard to believe, but finally you will have a website that you can update and customise yourself without any coding or emailing web developer.
Tom Robak
WordPress EXPERT
I will help you create a customised website that will be optimised for search engines. Already more than two hundred people run their business using a website made by me. I believe that interactive website development is one of the best web design services.
Interactive WordPress website design
Interactive website design is my original web creation process, during which you will learn all the elements of your new website. Thanks to online screenshare meetings and video recordings, together we will create the website you need. By taking an active part in the process of creating a website, you learn about its structure, principles of operation and technical bits. Is the process of interactive website creation right for you? I am convinced that this is the best way for your new website to be successful.
Inspiration
Your project starts here
Inspiration is the first online consultation during which we will determine the needs and preferences of your new website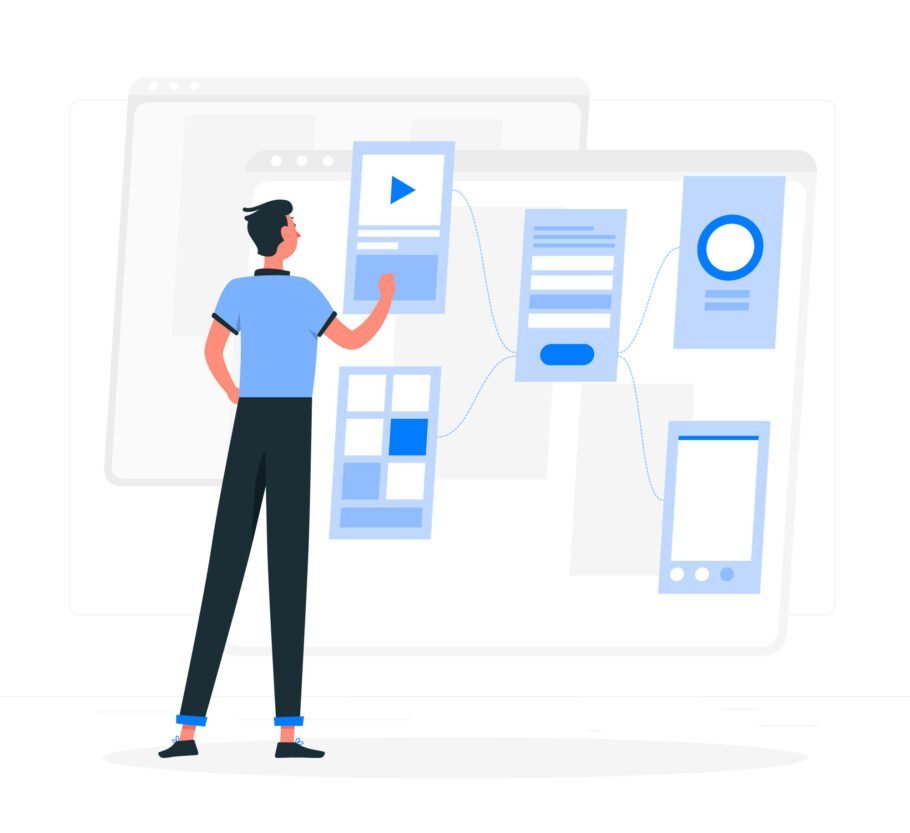 Brief
Website layout and content
The next step in the website creation process. In the Dropbox Paper document, we will create the entire brief of your new website, we will determine the required content and images. We will create a project timeline, thanks to which we will plan our work together.
Draft
Initial website design
We are starting work on the website. You prepare the content and images, and I prepare the core of the new website in accordance with the inspiration and the brief. The draft will be immediately visible to you on the web, so you get to know every stage of creating a website.
Content
You start to contribute
We fill the new website with your content together during the online session and create its design elements. The entire process will be recorded. Thanks to this, you can replay the recording while further learning to work with the website.
Live
Publish and Optimise
Based on your feedback, I work on final changes that will allow to publish website live. After that, I will optimise all the technical elements of the website to meet the latest Google's Core Web Vitals requirements.
Training
Content and SEO
Full training is the ending stage of the interactive website creation process. The training is recorded for you for future replay. This will ensure you trouble-free work with the website and you will manage all the elements of the website yourself.
Every company that creates websites has its own colorful story when it got out of the garage and started to conquer the market. My story began in 2014, in a small apartment on Ripley Road in Swindon, UK. With bottomless cups of coffee, I worked at night on my own website and my photographer friends. This was all in between editing wedding photos, as then my main source of income was photography. From the beginning of my adventure with WordPress, I had a unique approach to creating websites. Back then, I didn't know that my late nights would make life easier for others. My goal was simple: create a complete WordPress sites that are well optimised and easy to manage for their owners.
How much it costs?
The cost of a new website created interactively with your participation depends on the season and on additional website components. Currently, I accept a limited group of people at a promotional price. The form below is the first step towards your new website.